Our Story
Three friends with a vision to start a company to machine parts from a new product called polytetrafluoroethylene (PTFE / Filled PTFE) established Plasidyne in 1969. Over the years we have grown by being able to adjust to the constantly changing needs of the plastics industry. Advances in technology enabled Plasidyne to excel at producing precision-machine, high-quality plastic parts at a much higher rate. But no matter how much we have grown, or how much technology has evolved … one thing hasn't changed—our dedication to deliver high-quality products quickly and cost-effectively.
Mission Statement
Our strength and dependability comes from putting the customer first. Over the years, Plasidyne's reputation for quality and on-time delivery has allowed it to become a financially sound and secure company with an outstanding reputation among its customers.
Long Beach Manufacturing Facility
With five decades of experience, Plasidyne Engineering and Manufacturing has extensive, fully equipped facilities that support large-scale, high-quality manufacturing of precision-machined parts and components made from PTFE / Filled PTFE, other exotic plastic materials and soft metals. Our Facility offers 15,000 square feet of manufacturing and rapid prototyping space, including a 500 square-foot inspection room. Our capabilities include CAD/CAM and CNC machinery to satisfy precise tolerances. In addition, we have an environmentally-controlled inspection room to ensure the delivery of high-quality products in compliance with our AS 9100D / ISO 9001:2015 certifications.
Our facilities support quality manufacturing of compression molded and precision-machined parts and components from PTFE and other exotic materials.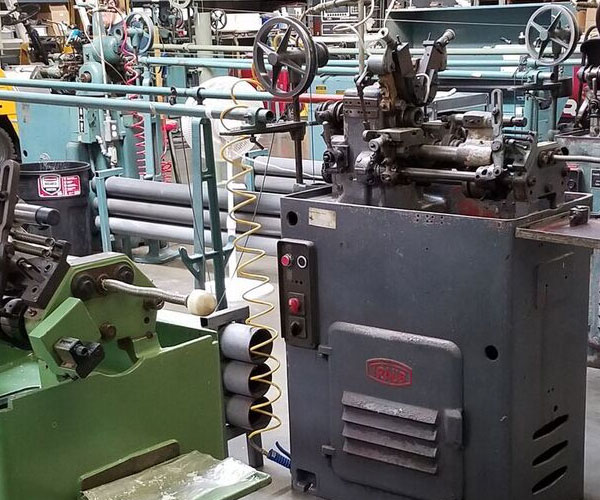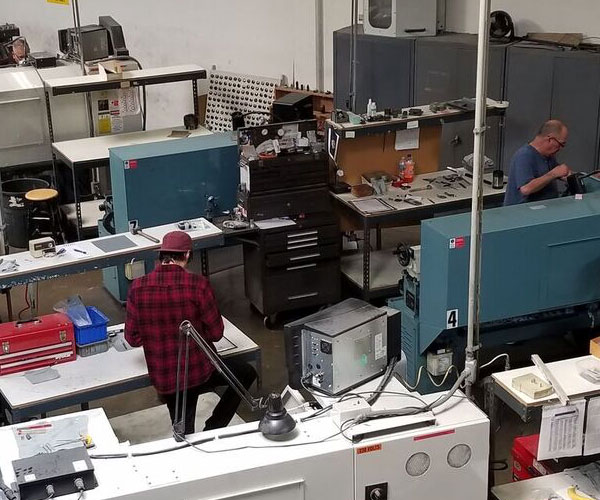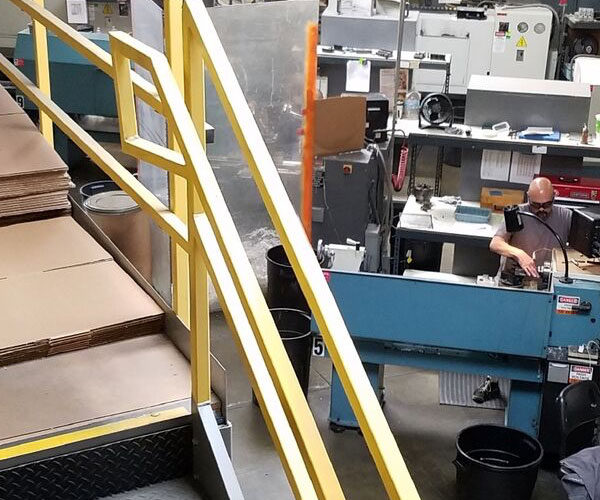 CNC Machine Shop in Long Beach, CA
Plasidyne provides CNC machining – including machines with the ability to produce everything from prototypes to extended production runs with precision tolerances and competitive speeds. Our range of modern and conventional machinery and equipment supports prototype and high-volume production requirements. We are your CNC Lathe Manufacturer and CNC Manufacturer.
Custom PTFE Parts & Plastics Manufacturer
Plasidyne is a highly experienced compression molder and manufacturer of PTFE / Filled PTFE, precision-machined plastic and soft metal parts for commercial and aerospace. From simple parts and components to complex designs meeting the most rigorous specifications. We offer high-volume manufacturing capabilities, competitive pricing, as well as top-notch customer service.
Quality Assurance
our Accreditations
AS9100 / ISO Certified
Our Quality Management System is both AS9100D and ISO 9001:2015 certified. Adherence to these international quality standards reflects our strong commitment to delivering high-quality, precision-machined parts at competitive pricing and according to schedule. At Plasidyne, customer satisfaction and high quality is assured.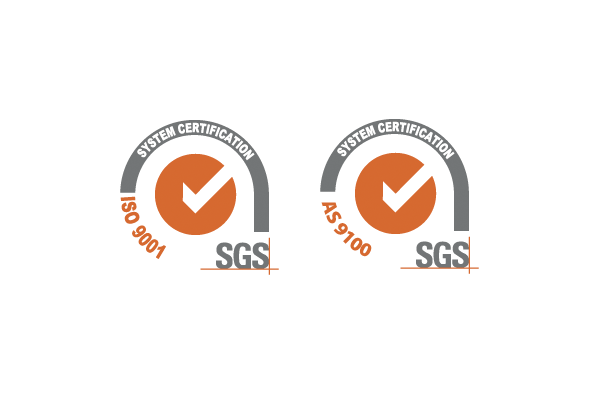 Environmentally Controlled Inspection
We maintain an environmentally-controlled inspection room manned by a fully-trained and qualified inspection staff. And unlike many manufacturers, Plasidyne has an ISO-certified internal auditor to ensure that our Quality Management System remains compliant with international standards. We also perform annual calibration of all inspection tools and inspection sampling to MIL-STD-105e.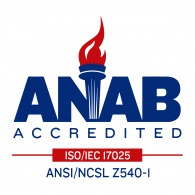 ITAR Compliant
There is an area of regulation that is of vital importance to government contracting firms – the ITAR. The ITAR – the International Traffic In Arms Regulations – are State Department controls that regulate the U.S. defense industry. Companies regulated under ITAR are subject to a number of broad requirements including registration requirements, restrictions on transfer of regulated software and technical data, restrictions on the performance of defense services for foreign parties, the requirement to obtain export licenses and record keeping requirements. Since violations can result in criminal liability for the company, including imprisonment for the company's owners and employees, it is imperative for government contracting firms to have a clear understanding of this important area of the law.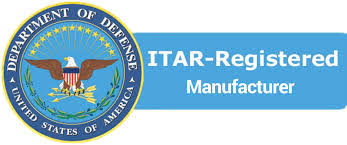 Online Aerospace Supplier Information System (OASIS)
Plasidyne can be found in the OASIS database maintained by the International Aerospace Quality Group, whose mission is to implement initiatives that make significant improvements in quality and reductions in cost throughout the value stream by establishing and maintaining dynamic cooperation, based on trust, between international aerospace companies.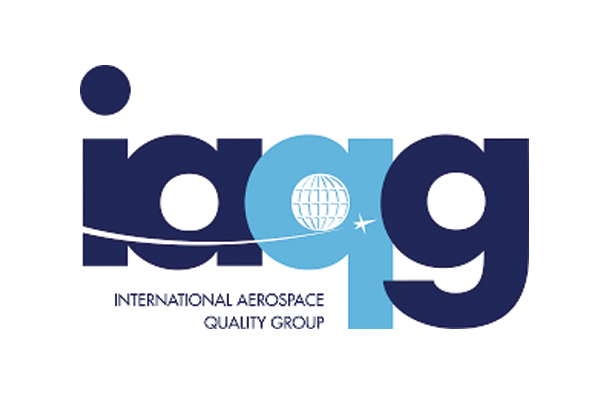 Management Commitment
Plasidyne's management team ensures that quality objectives, including those necessary to meet product quality requirements, are established at relevant levels throughout the organization. Our quality objectives are measurable and consistent with our QMS and high company standards. This results in the superior product quality and on-time deliveries that are critical for our customers.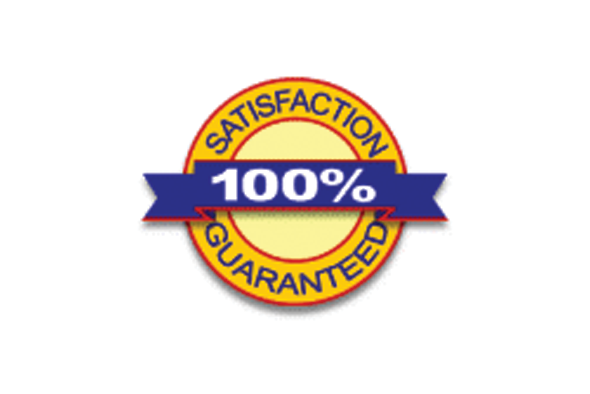 RoHS and REACH Certificate of Compliance
Plasidyne is committed to being RoHS, REACH, Asbestos and Mercury Free.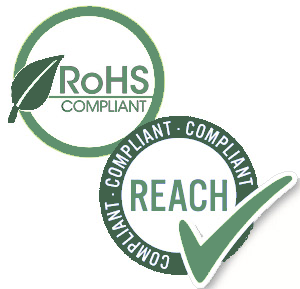 Inspection Equipment
Keyence
IM-6701 Series
Image Dimension Measuring System
Deltronic DV-114 Optical Comparator
Mitutoyo Profile Comparator
Mitutoyo Tool Makers Microscope with Micrometers
Wide range of height indicators, calipers, micrometers, and deltronic gage pins
Surface plate 2 x 4 fully calibrated
Materials
Compression Molded Materials
Free Flow PTFE • Non Free Flow PTF • TFM 1600 PTFE • Blue PTFE • Green PTFE • Orange PTFE • Black PTFE • 10% Glass Filled PTFE • 15% Glass Filled PTFE • 25% Glass Filled PTFE • 40% Glass Filled PTFE • 15% Blue Glass PTFE • 25% Red Glass PTFE • 25% Orange Glass PTFE • 25% Black Glass PTFE • 10% Graphite PTFE / Filled PTFE • 15% Graphite PTFE / Filled PTFE • 25% Graphite PTFE / Filled PTFE • 15% Carbon PTFE / Filled PTFE • 25% Carbon PTFE / Filled PTFE • 40% Bronze PTFE / Filled PTFE • 60% Bronze PTFE / Filled PTFE • 5% Moly PTFE / Filled PTFE • 12% Moly PTFE / Filled PTFE • 15% Moly PTFE / Filled PTFE • 15% Glass / 5% Moly PTFE / Filled PTFE • 20% Glass / 5% Moly PTFE / Filled PTFE • 20% Glass / 5% Graphite PTFE / Filled PTFE • 10% Carbon Graphite PTFE / Filled PTFE • 23% Carbon / 2% Graphite PTFE / Filled PTFE • 35% Carbon Graphite PTFE / Filled PTFE • 5% Carbon / 5% Graphite PTFE / Filled PTFE • 23% Carbon 2% / Graphite/ 5% Moly PTFE / Filled PTFE • 55% Bronze / 5% Moly 55% Bronze / 5% Moly • 15% Mineral • 25% Glass / 5% Graphite •
Materials List
ABS • Acetal • Acrylic • Aluminum • Brass • Bronze • CPVC • Delrin, all grades © • Ertalyte • FEP • Fluorogold • FR4 • G-10 © • Kel-F (PCTFE) © • Kynar © • Lexan © • Lucite © • Meldin © • Micarta © • Nylatran, all grades © • Nylon 6/6 • Peek • Phenolic • Plexiglas © • Polycarbonate • Polyimide • PTFE /Filled PTFE • PVC • Rulon AR, LR & J • Tefzel © • Tivar © • Torlon, all grades © • UHMW • Ultem 1000, 2300 © • Vespel SP1, SP21, SP22, • SP11 © • Stainless Steel •
Part Examples
Back-up Rings • Ball Seals • Bearings • Blocks • Bushings • Butterfly Seals • Caps • Flange Gaskets • Gaskets • Guides • Medical Parts • Nozzles • O-Rings • Pads • Plugs • Poppets • Rollers • Seals • Seat Gaskets • Sleeves • Spacers • U-Cups • V- Rings & Sets • Valve Seats • Washers • Wear Rings • Wedge Rings •
Equipment
Check out our Equipment
Parts
Check out our Parts
All
Machined Parts
Seals
Rings
Bearings
Downloads
Available downloads
Location:
3230 E. 59th Street Long Beach, CA 90805
Email:
info@plasidyne.com
For a quote, please call or email us.